I don't know. I used to take my dog everywhere I went, but this is the first time I will be bringing the two dogs I live with now. On a side note trail forks states no ebikes, I have met people there riding them. I am going to bring my wife's beach cruiser
.I am leaving on Monday 9/14 should be there Tuesday and will stay until the wife wants to go.
Dropped pin
Near North Rim, AZ 86052
https://goo.gl/maps/z7QaEJqRjEZzmj149
This is the general area I want to be. Most people stay at Locust Point which is two points north of Timp point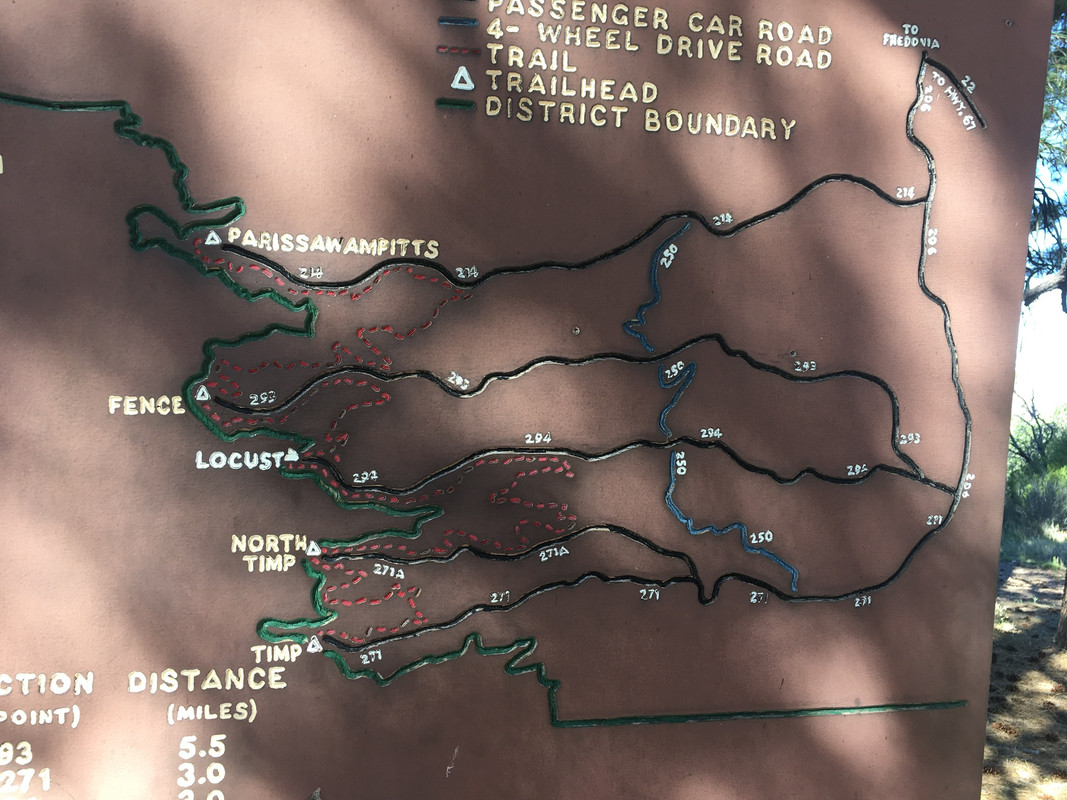 The trail is the red dots
Google maps has you turn left off of fr 22 on to D2236 it's eazier to stay on 22 till fr 270.
_________________
We'll ride it till they pave it. -Clyde